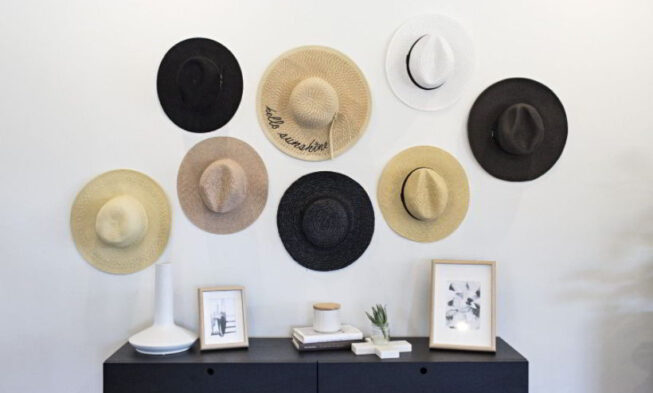 7 DIY Hat Rack Ideas for Each Room At Home
DIY Hat Rack Ideas – Hats, bags, and some other collections need to be displayed. Instead of keeping them in a display case, you can create a unique DIY rack to show your hat or bag collections.
Below are some inspiring DIY hat rack ideas you can try to store your hats while providing the incredible ornament for the room.
Sporty Hat Holder for Boys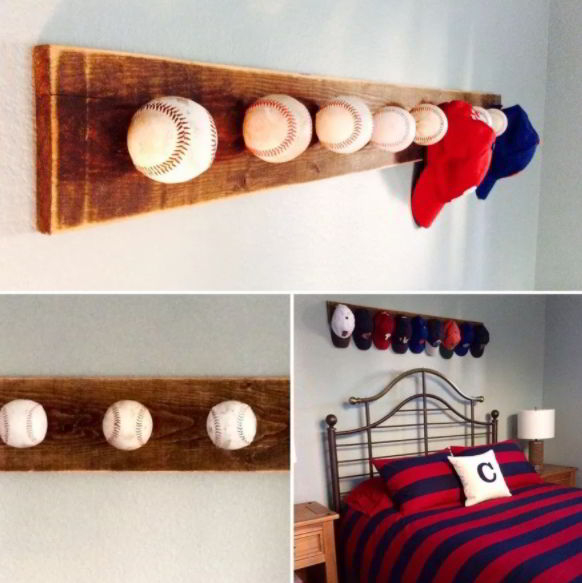 If your son is a fanatic baseball fan, everything in his room must represent the sport he likes.
Create a baseball themed hat holder by attaching baseball balls to a long wooden board. Add some spaces between each ball so all balls will be a cool holder for his hat.
Rope and Clip Hat Hangers for Minimalist Home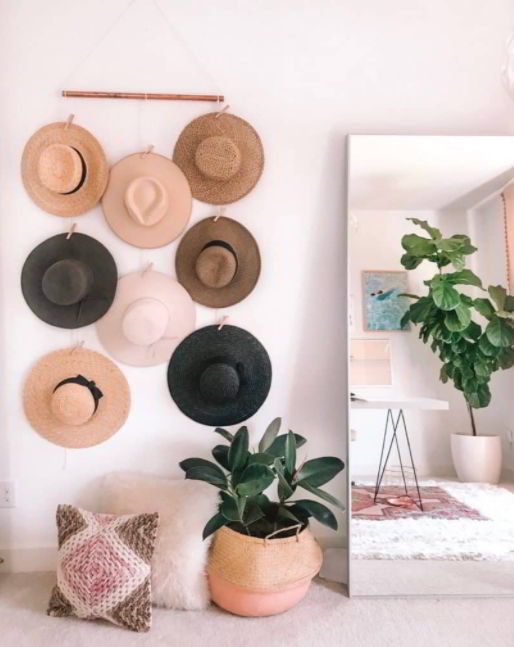 This idea can also help you decorate your interior wall. Prepare a wooden bar where you will install the vertical rope to create the hat hangers.
Then use some wooden clips to help attach your hats to the ropes. Then hang this handmade hat hanger on your interior blank wall.
DIY Hat Rack Ideas with Toys to Hang Kids' Hats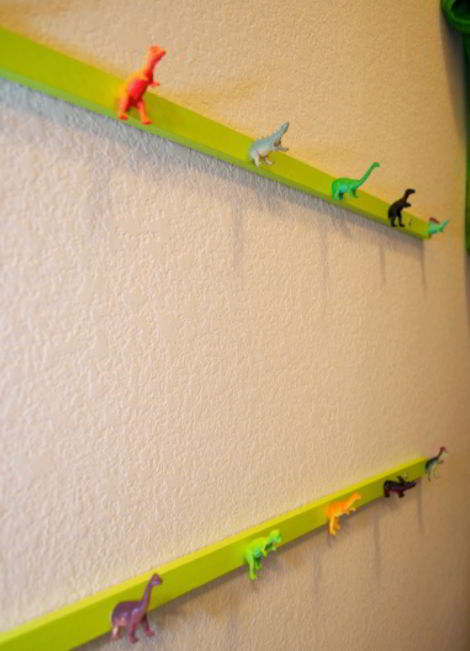 Everything in the kids' room must look fun and unique.
One excellent way to decorate your kids' room with something unique is by painting wooden bars with bright paint color and then attach their favorite characters to the bars.
This one has dinosaurs that are ready to hold the hats.
Natural Wooden Hat Holders for Living Room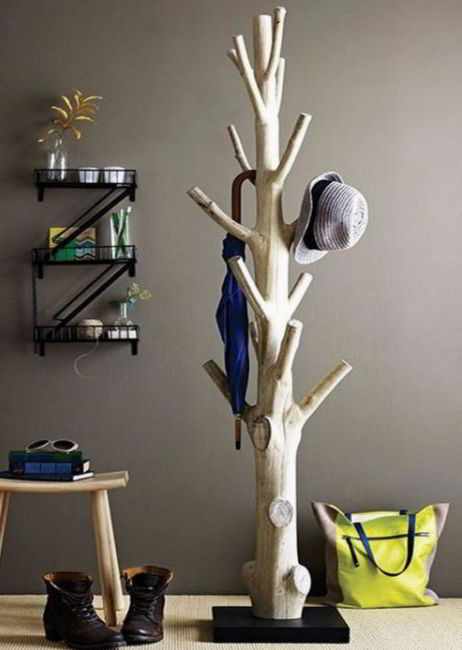 When designing hat racks or hat holders for the room, you must consider the room's theme.
For a natural themed living room, you will need to get something natural as well. One example is the wooden branch styled hat holder with small but strong twigs to hold your hat collection.
Awesome Industrial Styled Hat Holder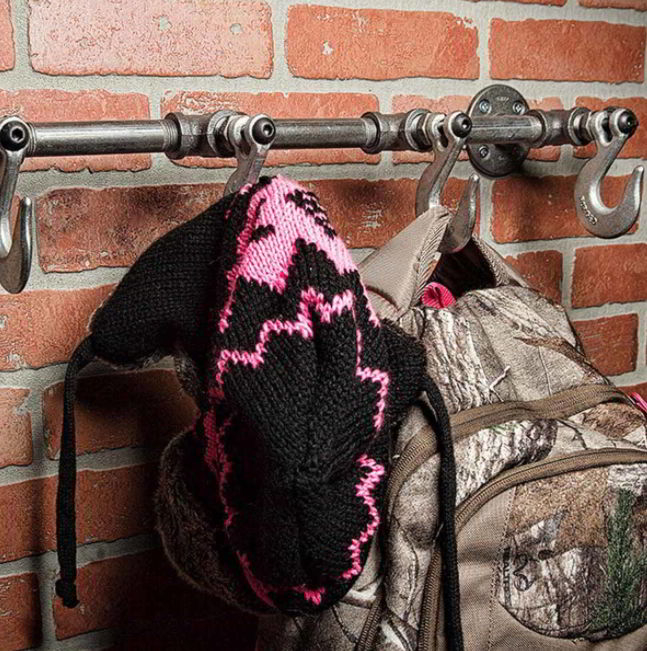 To decorate an industrial themed room, metal bars with metal hooks will be an amazing hat holder.
Mount this DIY hat rack ideas on your concrete wall and you will get a simple yet incredible hat holder that also works as a decoration. Leave it unpainted to get the industrial feel.
Vintage Styled Hat Holder for Rustic Interior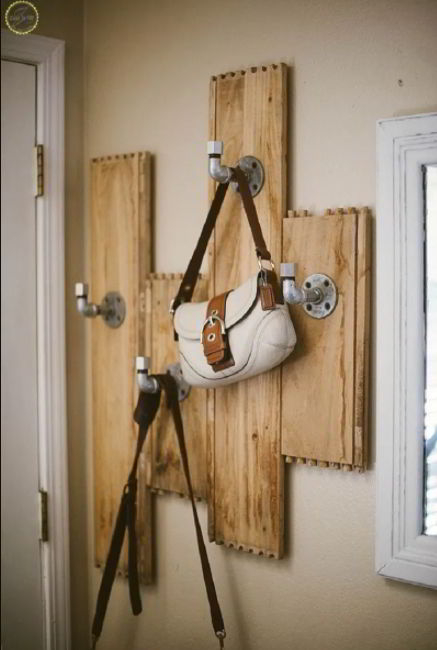 Rustic interior deserves something vintage such as the wooden and pipes hat holder. Prepare some wooden planks and several pipes.
Attach the metal pipes on your wooden planks and they will act as hooks you can use to hang your hats, bags, coats, or any collection you own.
Cute Animal Tails Hat Rack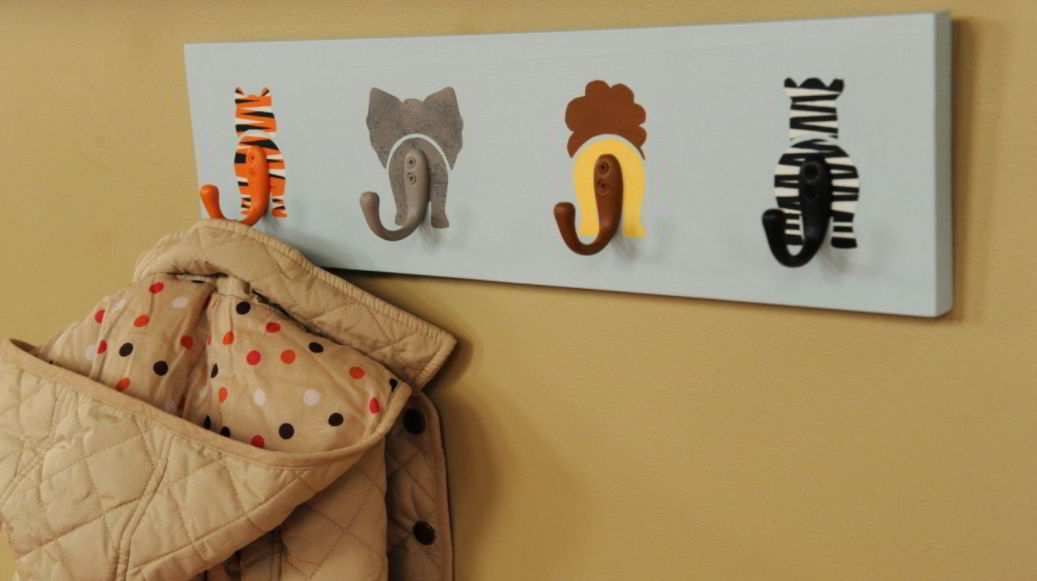 Here comes another hat rack idea for kids' hat collection. Create this adorable hat rack by coloring a wooden board in pastel color and then draw the back of animals' body.
Attach colorful hooks that match the animals' body. Those hooks will be the animals' tails that hold the hats.
Everyone at home deserves their own hat rack to hold their hat collections.
Make sure you take the DIY hat rack ideas above and create the right hat rack that matches everyone's tastes. Instead of keeping the hats in the closet, displaying them will give you a wonderful decoration for the room.