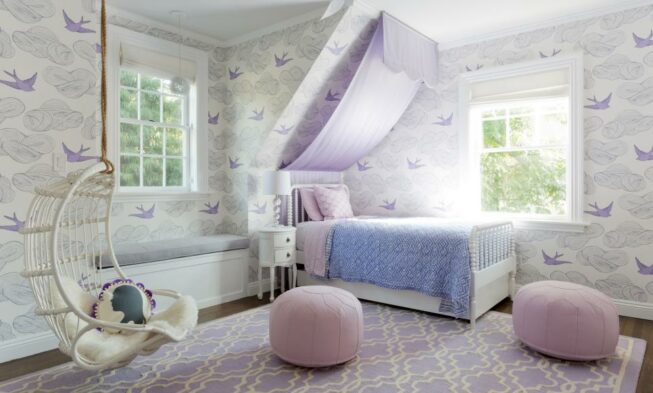 Lavender Bedroom Inspirations for a Feminine Impression
Lavender Bedroom – Almost everyone wants to have a bedroom design that suits their personality or at least what they like. This is no exception for women who are very feminine.
Well, one of the bedroom designs that is perfect for femininity is the lavender bedroom.
The lavender color itself is a combination of pale blue and red. In other words, the color lavender is also a derivative of the purple color.
Well, this bright color is also able to create a more calming atmosphere. Therefore, don't be surprised if the lavender color is most suitable for the bedroom.
If you are still confused about its application, take a peek at the inspiration for the lavender bedroom design from Natgeos below, let's go!
Lavender bedroom with floral pattern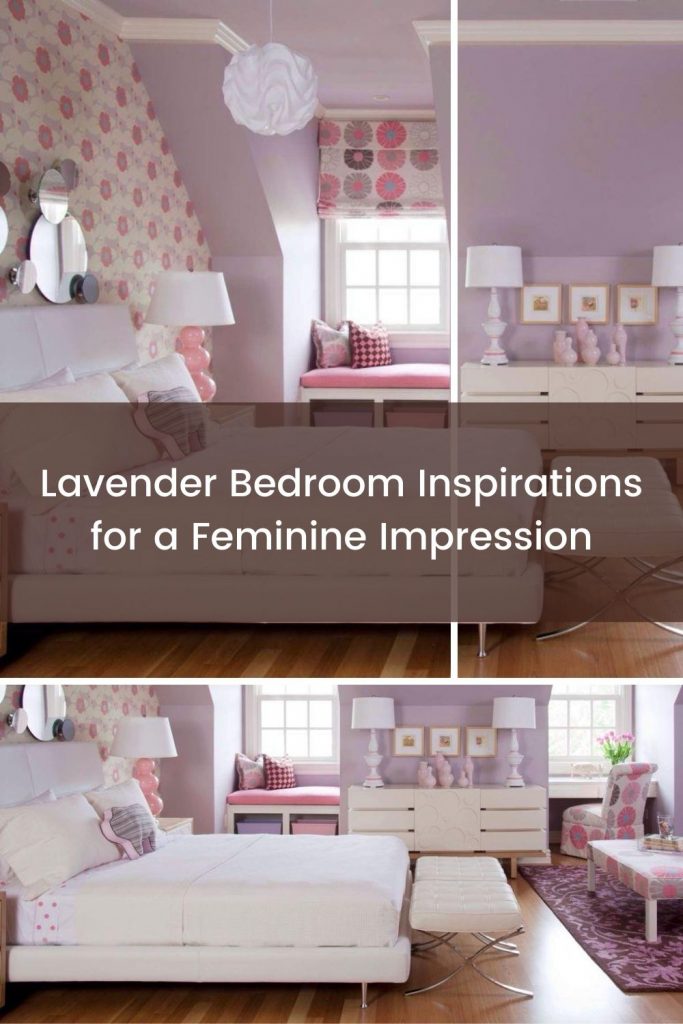 Confused choosing a bedroom design between lavender or floral designs? Why not just try combining the two? With the right application, you can create a bedroom design that you really like, like the inspiration above.
You can apply lavender color to one part of the wall, while the other side is for your favorite floral motif.
Apart from the walls, also present various decorations that match lavender and pink flower motifs, such as dark purple carpets, storage violet, or pink chair seats.
So, if you feel that your room is a bit monotonous, use white furniture to bring your room design to life.
Lavender bedroom with wall decoration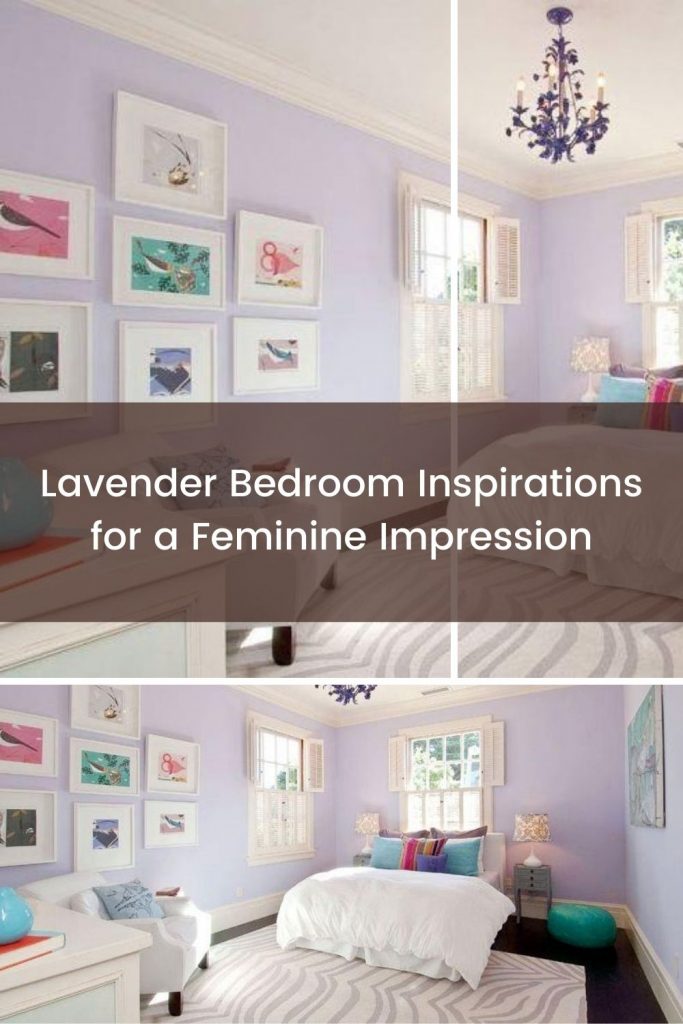 For those of you who like to paint or like to display various decorations on the walls, this lavender bedroom inspiration is sure to captivate your heart.
The entire surface of the walls of this room is covered with lavender paint and filled with various paintings or abstract images of artistic value.
Meanwhile, the ceiling is covered in white which makes the bedroom look cute and charming.
To maximize the feminine impression of this lavender bedroom, you can frame your painting or work with a white photo frame.
Minimalist-elegant lavender bedroom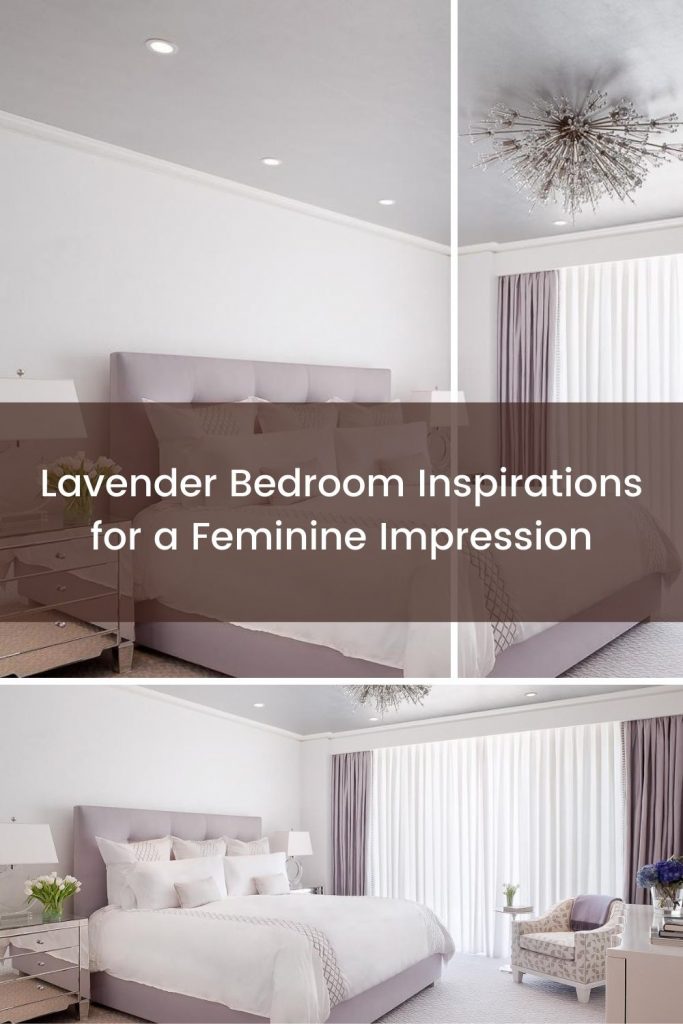 The inspiration for this spacious lavender color bedroom carries a minimalist, elegant concept. You can present the lavender color through the window curtains, decorations, and the bed along with the headboard.
So that your bedroom looks more alive, don't use sheets with lavender color either. It's best to choose neutral colors without a pattern, like plain white or cream.
However, if there is a slight lavender color pattern on the bed sheets and pillowcases it is not a problem.
After successfully creating a feminine lavender color in your bedroom, now the elegant minimalist impression can be presented through the functional furniture or furniture that will be used.
Try using a side table or drawer with glass material. You can also use a crystal chandelier to give it a luxurious touch.
Lavender bedroom with bird motif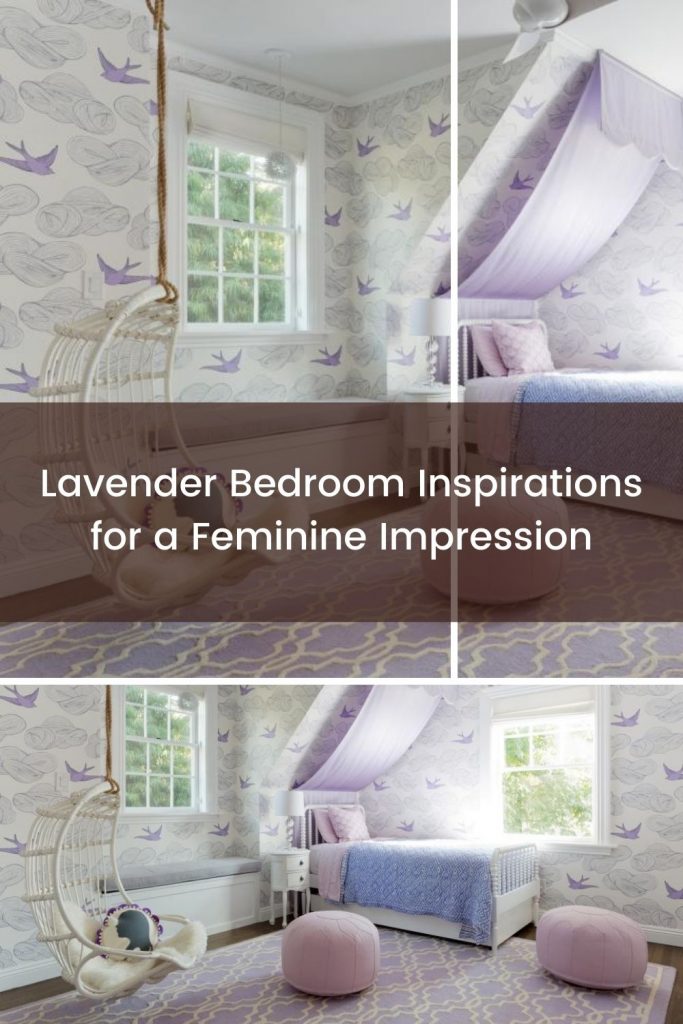 Don't like the lavender bedroom design that is too plain? If so, try combining it with a patterned or illustrated wallpaper, for example, a lavender bird that seems to be flying in this bedroom.
The motive that is not too big or small makes the room look more spacious.
Place the bed in the corner of the room near the window so that the bedroom is more efficient and doesn't look cluttered.
If you feel that something is still missing, you can add some matching stools and also a large patterned lavender carpet.
Not to forget, the presence of a hanging chaise longue in this lavender color bedroom makes the atmosphere even more comfortable.
Lavender bedroom for girls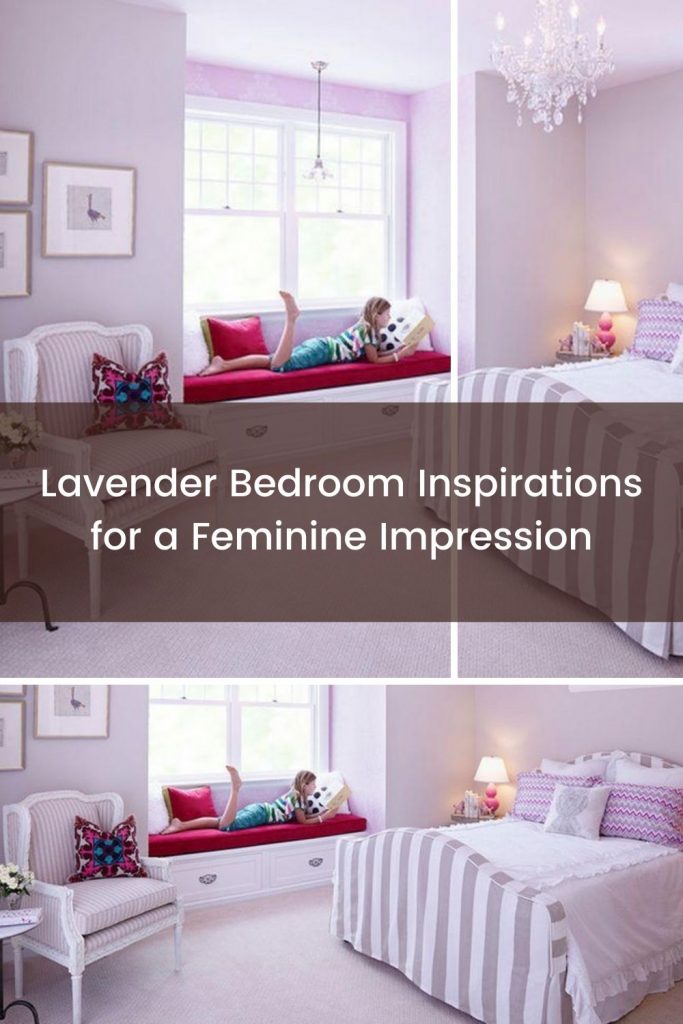 If your child also wants to have a lavender color bedroom, you can check the inspiration for this one design.
Apply the lavender color to the walls and furniture in a less childish pattern, such as the stripes or zigzag pattern on the armchairs, beds, and pillowcases on top.
Thus, the lavender color children's bedroom can still be used until the little one starts to grow up.
Besides white, lavender color can also be combined with a contrasting brown or dark red color, you know!
Take it easy, with the right application, these two colors will not make the bedroom tacky or lose its beauty, but instead the color composition will be more balanced.
You can imitate the five lavender color bedroom design inspirations to add a feminine impression that suits your personality.
Don't forget to also use aromatherapy with the scent of lavender flowers which can effectively make your sleep more sound and soothing! Happy designing!