Spending the nights with your partner won't be boring when you do different activities each and every day. If you have a long to-do-list but you can't make a quick decision, try date night jar ideas. It comes in handy to help you figure out what to do with your partner for date night.
Write down your activity ideas on popsicle sticks and put them in a jar. When you plan a date night, simply draw a stick and do whatever it says. You can also use paper or engraved wood token instead of popsicle sticks to write out the ideas.
1. Date Night Jare with Engraved Wooden Lid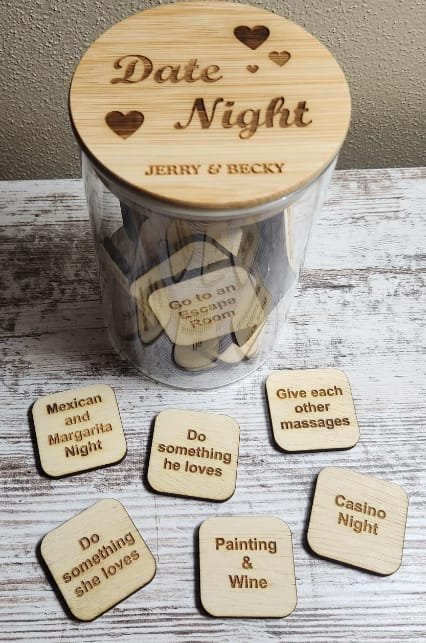 Bring your date night jar to the next level with this creative design. Instead of using a basic mason jar with a boring plain lid, you can consider a little customization. It comes with a wooden lid that allows you to engrave your partner's and your name on it.
Besides, it also uses engraved wooden tokens that offer a longer lasting alternative than popsicle sticks.
2. Mason Jar with Heart-Shaped Printable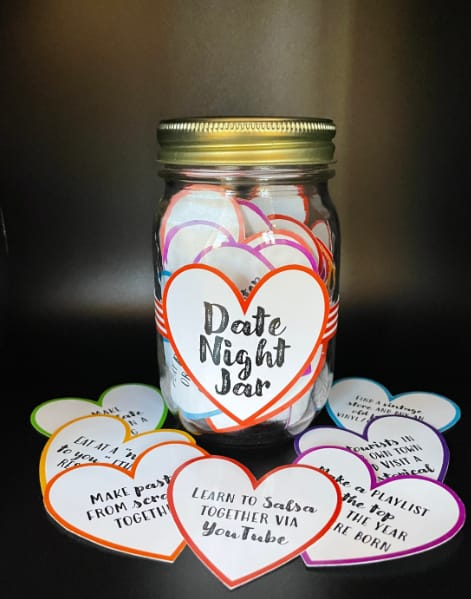 So, you just decided to make a date night jar but it's too late to grab a fancy jar from the store. Don't worry. Transform your casual mason jar into a creative and fun activity storage with heart-shaped printable. These date night jar ideas are simple, easy to make, and completely affordable.
3. Small Clamp Date Night Jar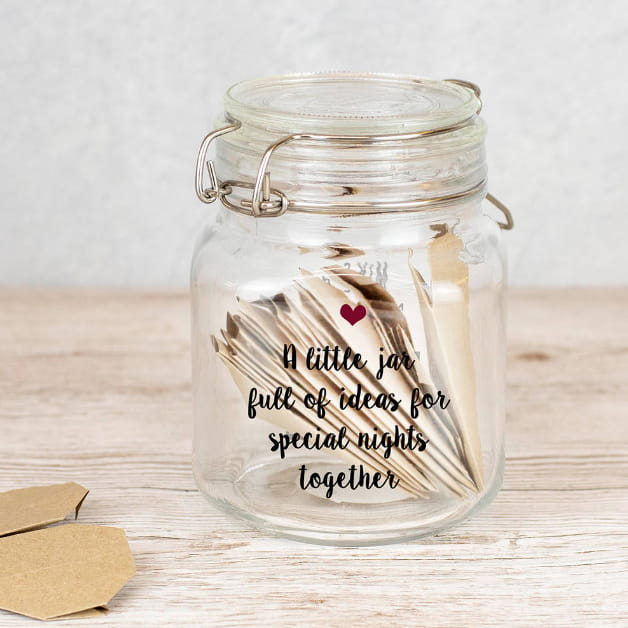 Glass clamp jars are not only great for food supplies but also for your date night activity ideas. Write down your plans on paper strips and fold them.
Surprise your partner every night with fun activities to do together. Improve the visual of your glass jar by writing quotes or simply your names.
4. Creative Jar Lid Writing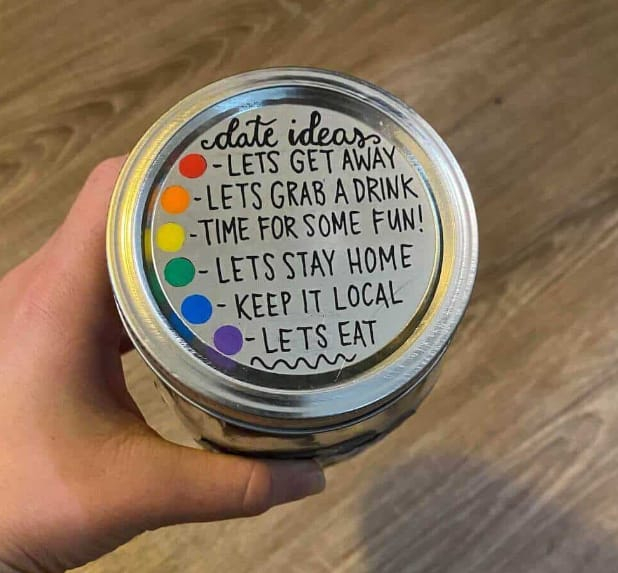 Color coded date night jar is a super fun idea to help you make a decision. Instead of writing your ideas on sticks or paper, you can make some codes with colors.
For instance, yellow for watching movie or green for shopping. Fill your jar with colorful sticks or paper and you're ready to start the game.
5. Date Night Jar with Colorful Sticks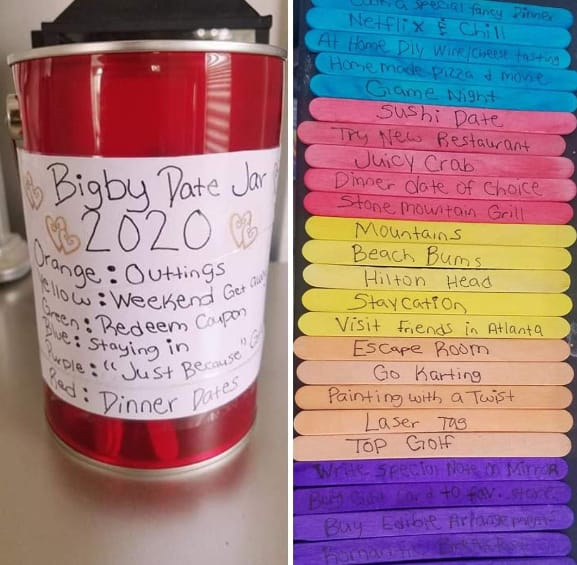 These date night jar ideas combine color coded and written sticks concepts. The color of the stick gives you hint of the general activity but the detailed idea is written on the colored sticks. So, you can easily decide the category of the activity you want to do with your partner.
6. Aesthetic with Fabric Decor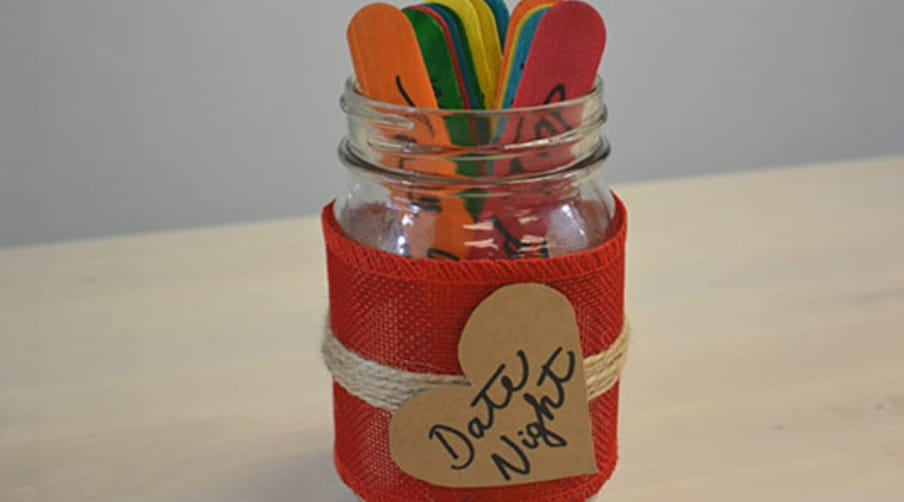 Make your date night picking more fun with this aesthetic jar. Feel free to upgrade your jar with fancy decorations like fabrics, ropes, and paper art. You can also consider adding some cute stickers for extra fun.
7. Glass Instead of Jar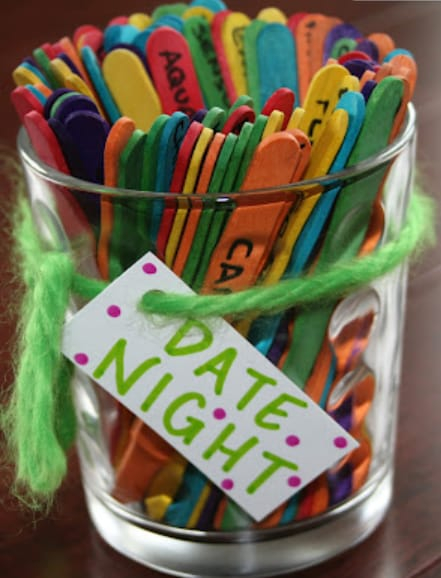 Mason jars are quite basic and you want to try something unique. If so, put your sticks into a glass and you are good to go. Glass is the simplest yet best alternative to mason jar as it is easy to source and decorate.
Deciding a date night activity can be time consuming so you need a date night jar to help you. Consider these date night jar ideas for a fun idea picking with your partner.