Gardening is an exciting activity but organizing garden tools is not. Since keeping a lot of tools in your shed can be a daunting task, you may need a garden tool organizer that makes sure everything in place. So, your landscaping days can be more enjoyable.
You have a lot of choices when it comes to gardening tool organizers. The market provides you with various storage ideas ranging from utility carts to pegboards and racks. If you need references to pick out a good one, here it is.
1. Longer Rack for More Tools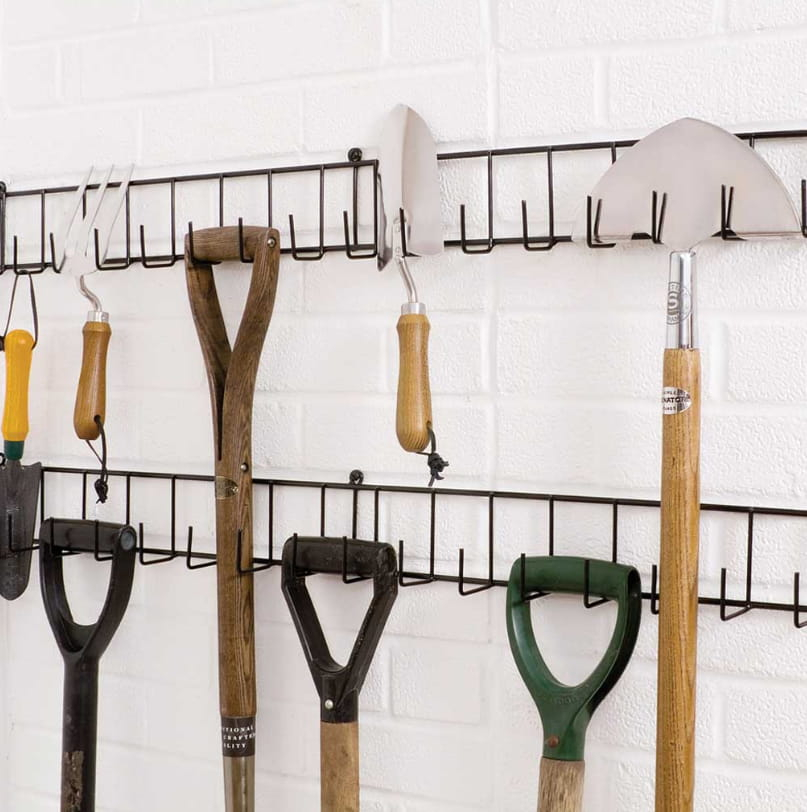 A wall mount rack is a simple, versatile, and affordable option to keep your garden tools organized. It allows you to hang any kind of tools such as shovels, rakes, forks, and even shears to keep them visible. Whenever you need, it is possible to find them in a matter of seconds.
The longer your rack the more hooks come with it. Decide the right length for the rack and make sure it can support your stuff.
2. Wooden Hooks for Strength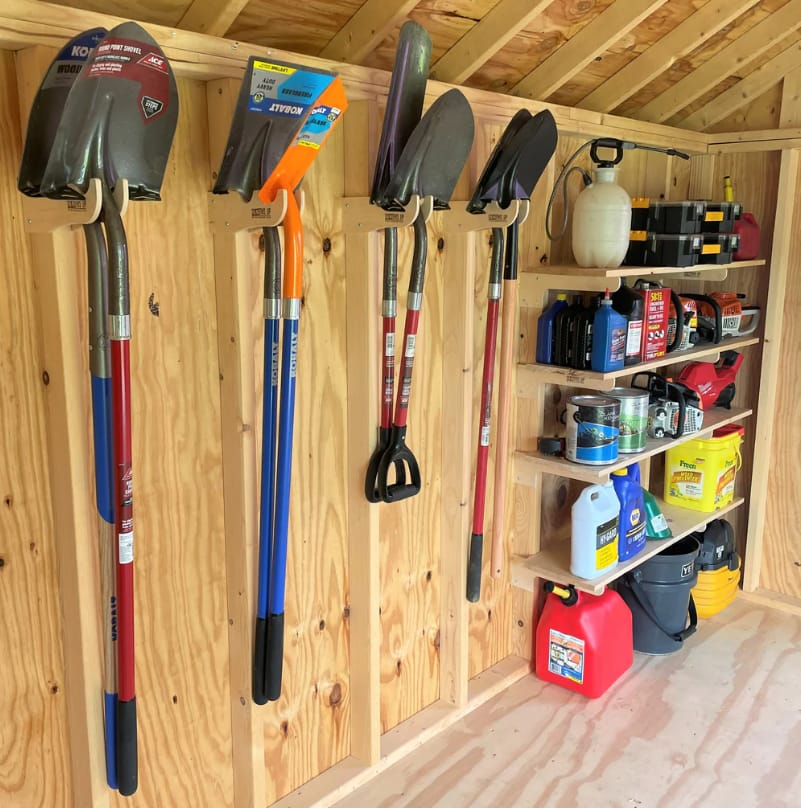 Garden tools are heavy and you need a strong organizer that can handle them. Try installing these wooden hooks to your shed wall and see how it can hold your tools without being wobbly. The best part, this garden tool organizer allows you to store the tools without eating space on the floor.
3. Utility Cart with Wheels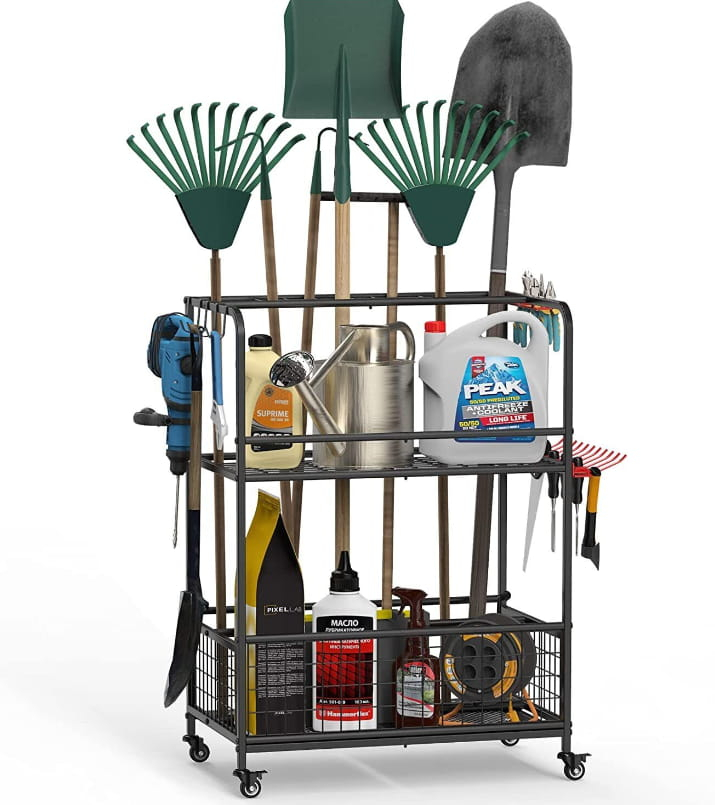 When it is not possible to install garden tool storage cabinet on your shed wall, get this utility cart. A standing cart with wheels allows you to drag your garden tools everywhere you need. It is not only space-efficient but also energy-efficient, making it a great choice for real gardeners.
4. Hooks and Shelving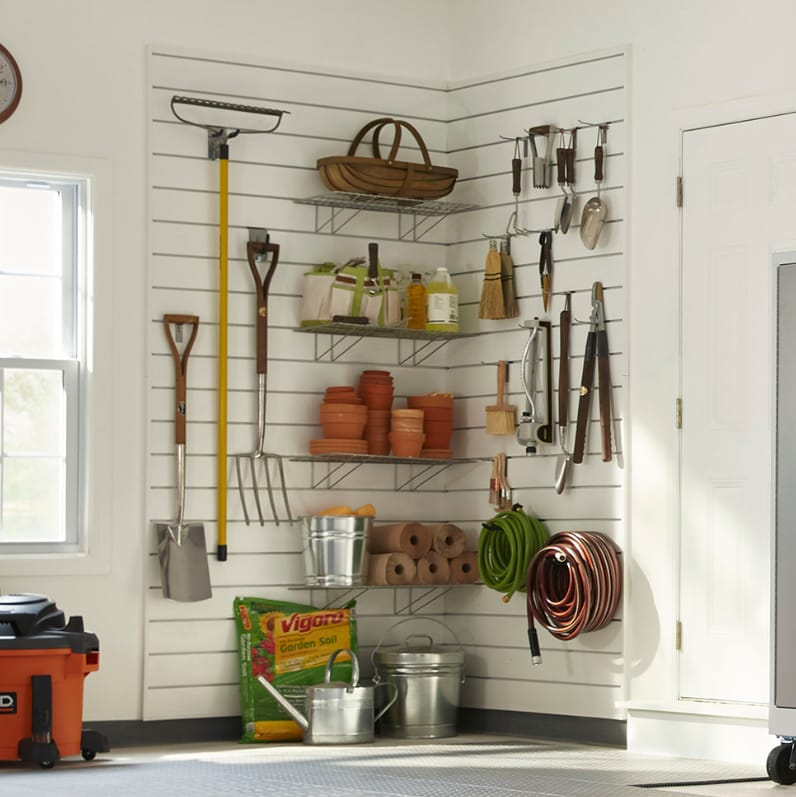 This garden tool organizer idea allows you to make use of the corner of your garage or shed. Featuring a hardboard or Masonite with hooks, it is easy to display your garden tools of various sizes. You can also install wall-mount shelving to store items that cannot be hung.
5. Wooden Shelving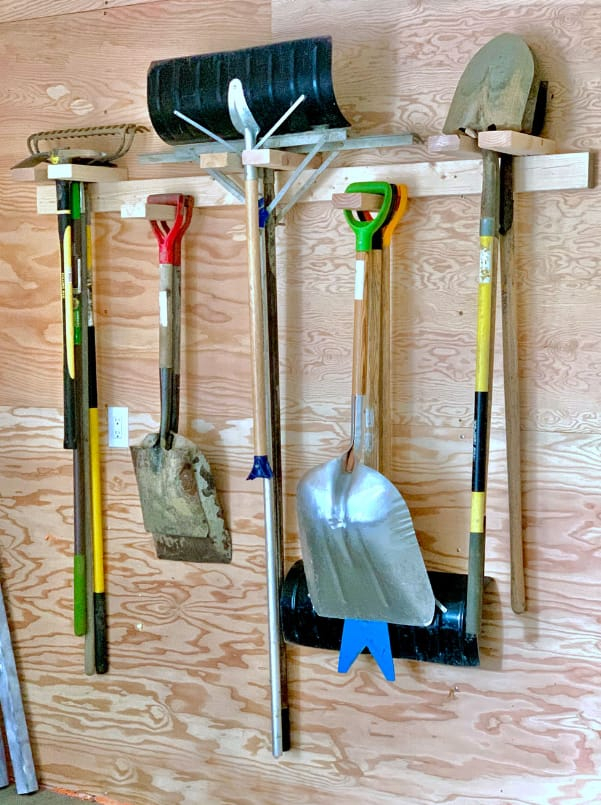 Gardeners with good woodworking skills can consider this garden tool storage. This DIY wooden shelving is super easy to make and it is completely affordable. If you can't afford a store-bought organizer, make your own wooden shelving and rack to keep garden tools tidy.
6. Standing Utility Rack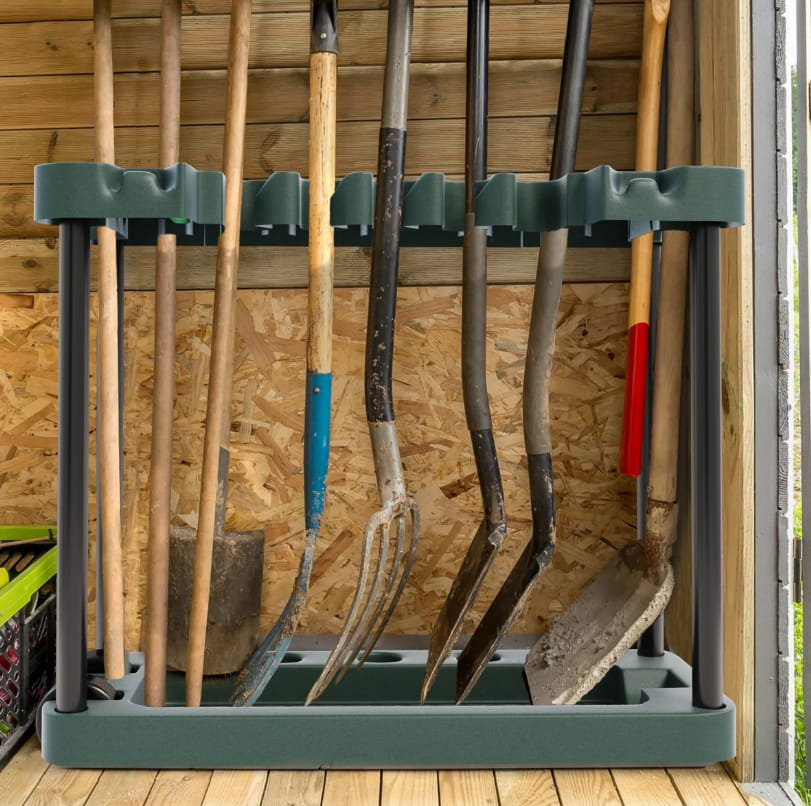 Standing Utility rack is a space-saving organizer to collect your tools in one place. It comes with wheels that allow you to move it anywhere including when you want to rearrange the garage. Plus, there are spaced holders that offer a more organized look.
7. Keep It Horizontal
Horizontal garden tool hanger is a great alternative to maintain a clutter-free shed. This wooden hanger is available in gardening stores but you can build it yourself especially if you are interested in DIY project or woodworking.
There are so many types of garden tool organizer to keep your garage or shed in a good shape. Depending on the available space and type of garden tools, you can choose an organizer that meets your needs from wooden shelving to standing rack and utility cart.