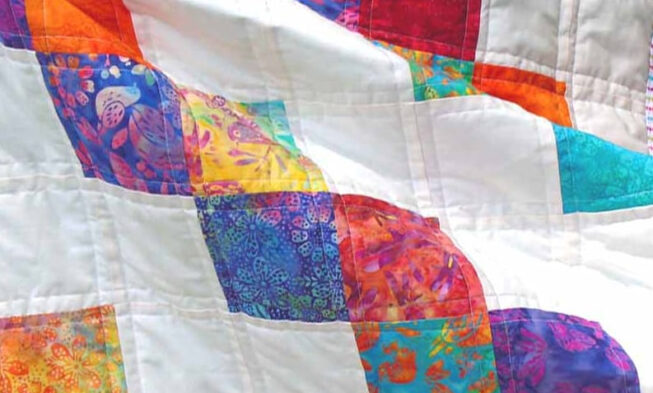 7 Easy Baby Quilt Patterns for Beginners
Are you thinking about sewing a baby quilt as a special gift for the new arrival in your family? Handmade baby quilts are easy to make and one of a kind, not to mention they can last for years. If you are looking for easy baby quilt patterns for your first quilt making project, the following ideas will help.
Starting with simple patterns is a smart trick to make your first experience fun and addictive. You can use scrap fabric from your stash and create a unique but cute, interesting pattern. Take a look at the following ideas to inspire your brain.
1. Square for Simple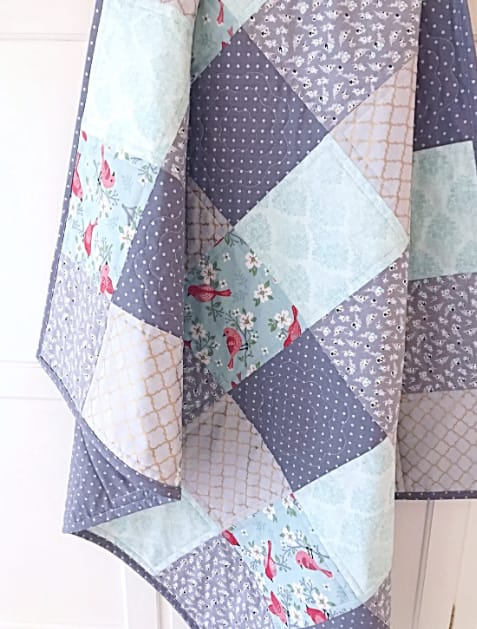 Square is the simplest baby quilt pattern for a successful initial project. Cut your fabrics in a uniform shape and size then join them up to make a cute baby quilt. Adjust the size based on a desired purpose like for cuddling, playing on the floor, or nursery décor.
2. Cute Pinwheel Pattern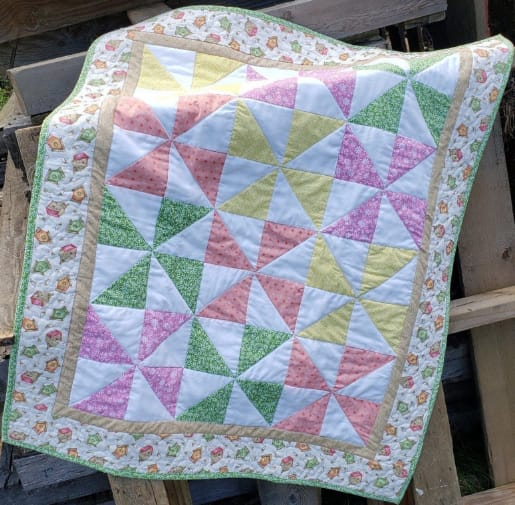 Pinwheel is one of easy yet interesting handmade baby quilt patterns that are suitable for beginners. How to make pinwheel pattern is quite simple. Cut colorful and white fabrics into right triangles with the same size. Follow this picture for the pattern and now you'll have a pinwheel baby quilt.
If you want to make it cuter, border the quilt with fabric jelly rolls. You can also back the quilt with soft flannel for extra comfort.
3. Colorful Jelly Roll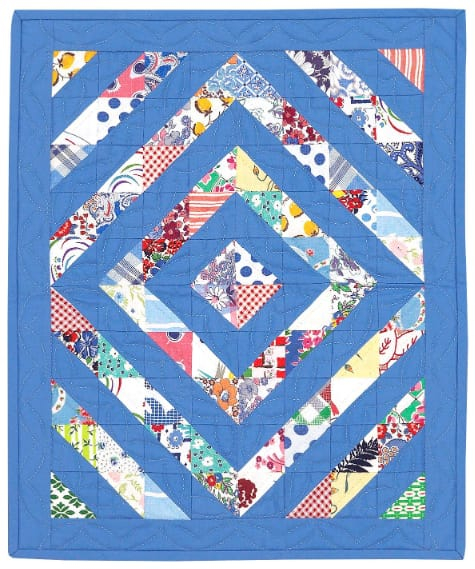 These easy baby quilt patterns are a must when you plan a handmade project. Whether there are a few fabrics left in your stash or you don't have much time sewing it, this pattern has got you covered. Using jelly roll of colorful fabrics, it creates a lovely baby quilt that can be a special gift for new parents.
4. Creative Octagonal Pattern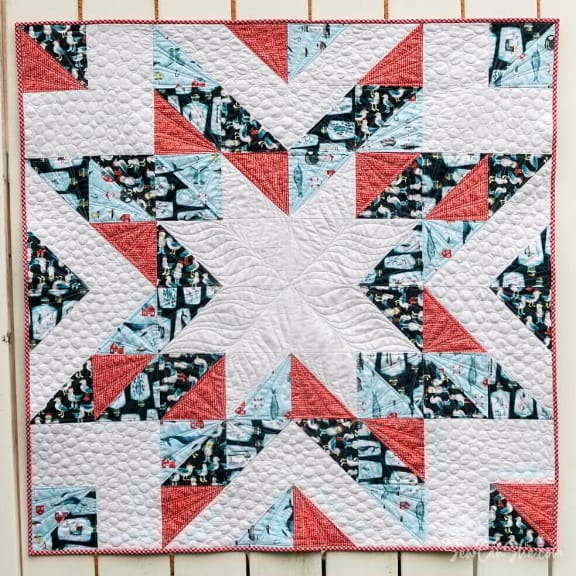 Build your patchwork and sewing skills with this creative baby quilt. Octagonal pattern seems tricky and a little complex but the result is worth your effort. Work with triangles to create the pattern and arrange them exactly the same as this picture.
5. Easy Chevron Baby Quilt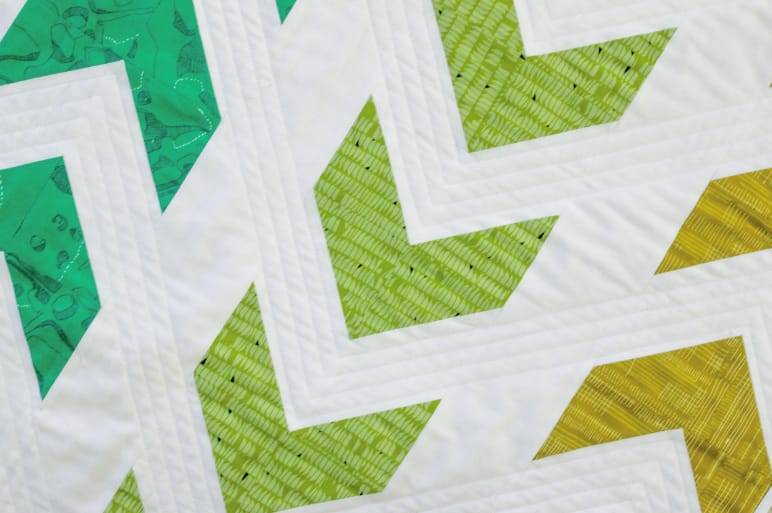 If you want easy baby quilt patterns that match baby's nursery, try chevron. This pattern is supper easy to make with half square triangles. Plus, you can sew this lovely quilt from your favorite fabric and color.
6. Cute Heart Pattern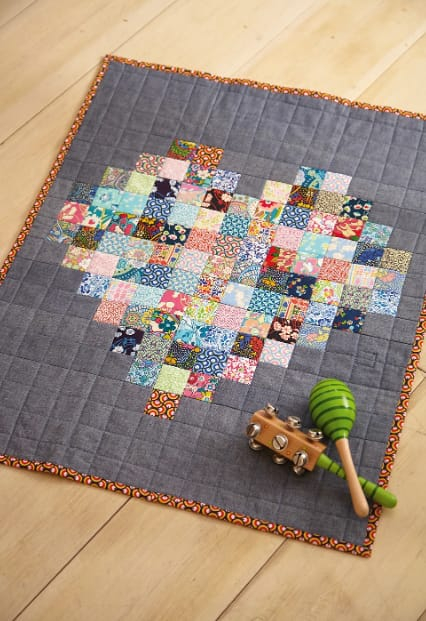 This cute heart baby quilt requires you to pay attention to the details. Basically, it comes with simple patterns but the tiny squares might take hours of work. Join the square fabrics into a heart design that not only looks lovely but also one of a kind.
7. Square and Flower Pattern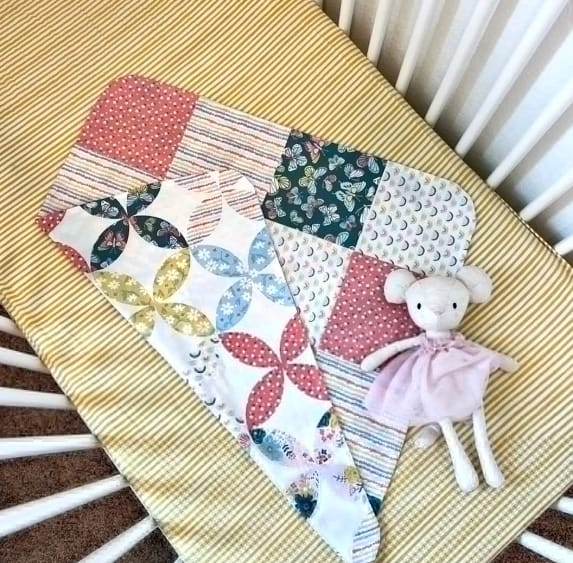 Floral baby quilt with square pattern is the simplest and easiest one to make. You can find a bunch of fabrics with flower layout in your stash and start joining them up into a tiny quilt for the new member of the family.
Handmade baby quilts are special as they are made with love. Now that you have a bucket of references for easy baby quilt patterns, it's time to start the cutest project ever for the new arrival!